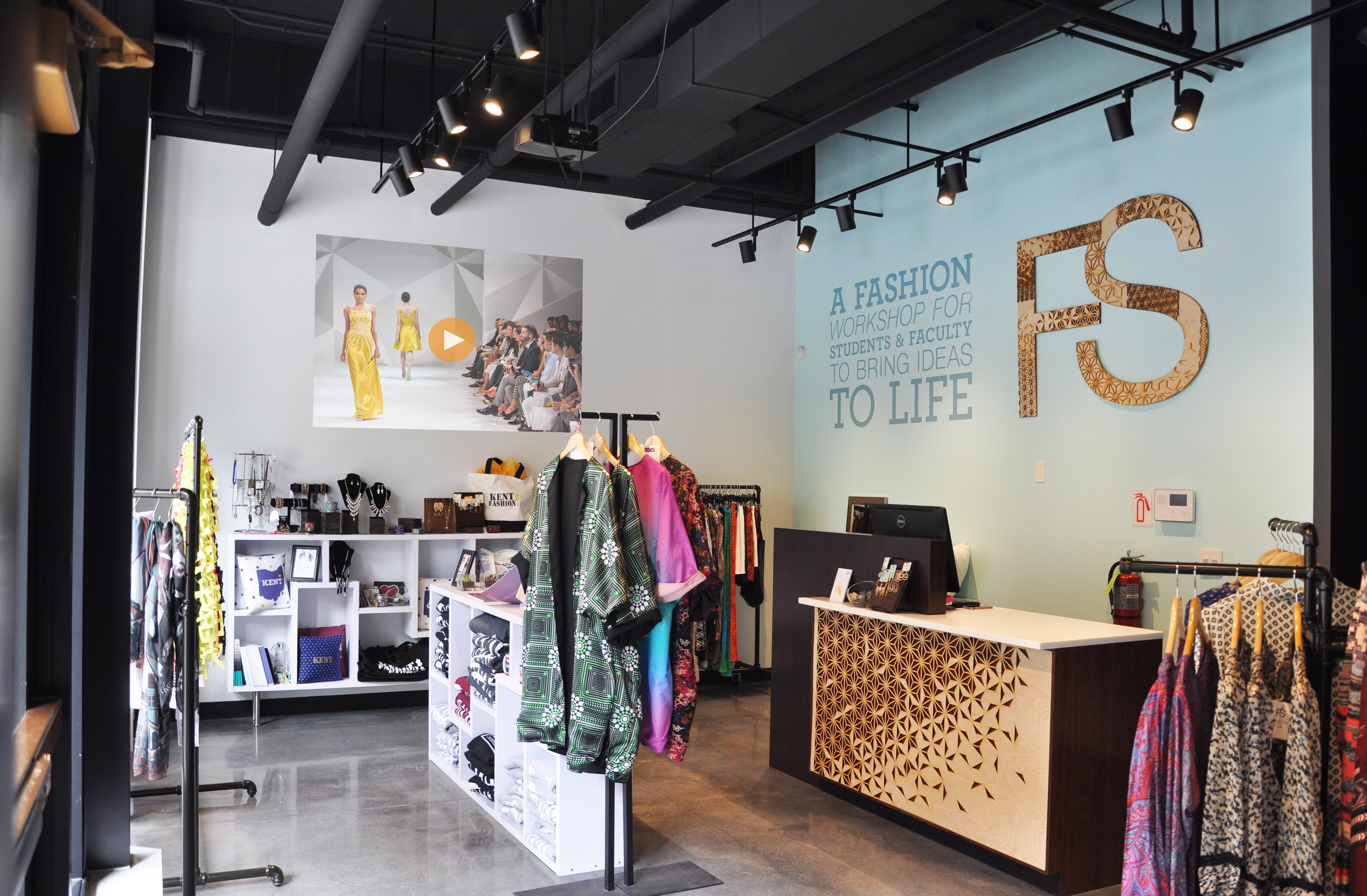 Custom Cash Desk

– serves as both a highly functional furniture piece with many storage compartments, maximizes usable surface space, and also serves as a distinct artistic feature of the store with a laser cut front panel executed with the guidance of the university's TechStyle Lab.
Feature Wall #1

– (located behind cash desk) features the Fashion School Store mission statement in vinyl lettering and a custom FS logo made from laser cut wood.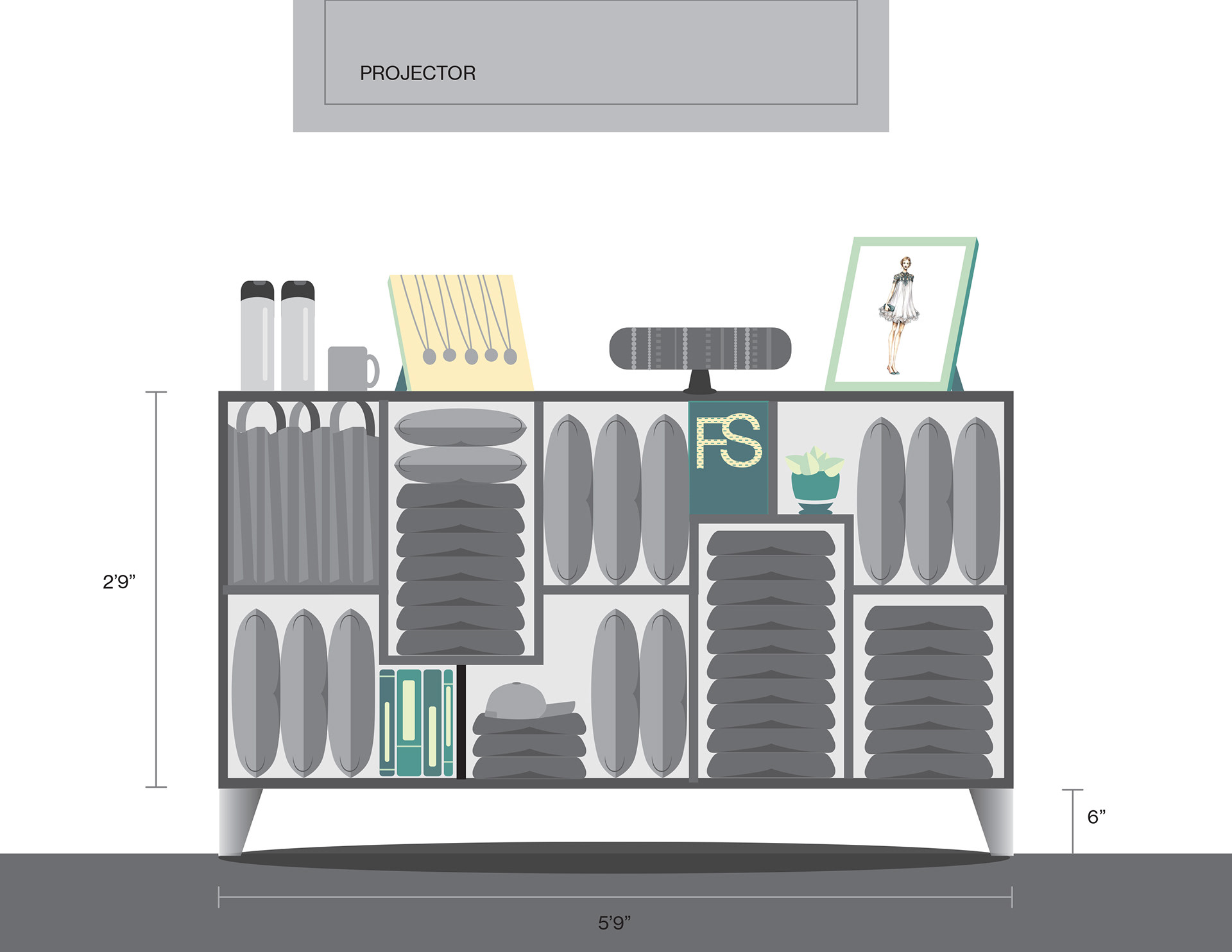 Merchandising Displays
– include new two-way and four-way garment displays and repurposing old store furniture, such as shelving, by changing its orientation and/or adding furniture legs. Jewelry and accessory displays were also created from wood scraps from other aspects of the store.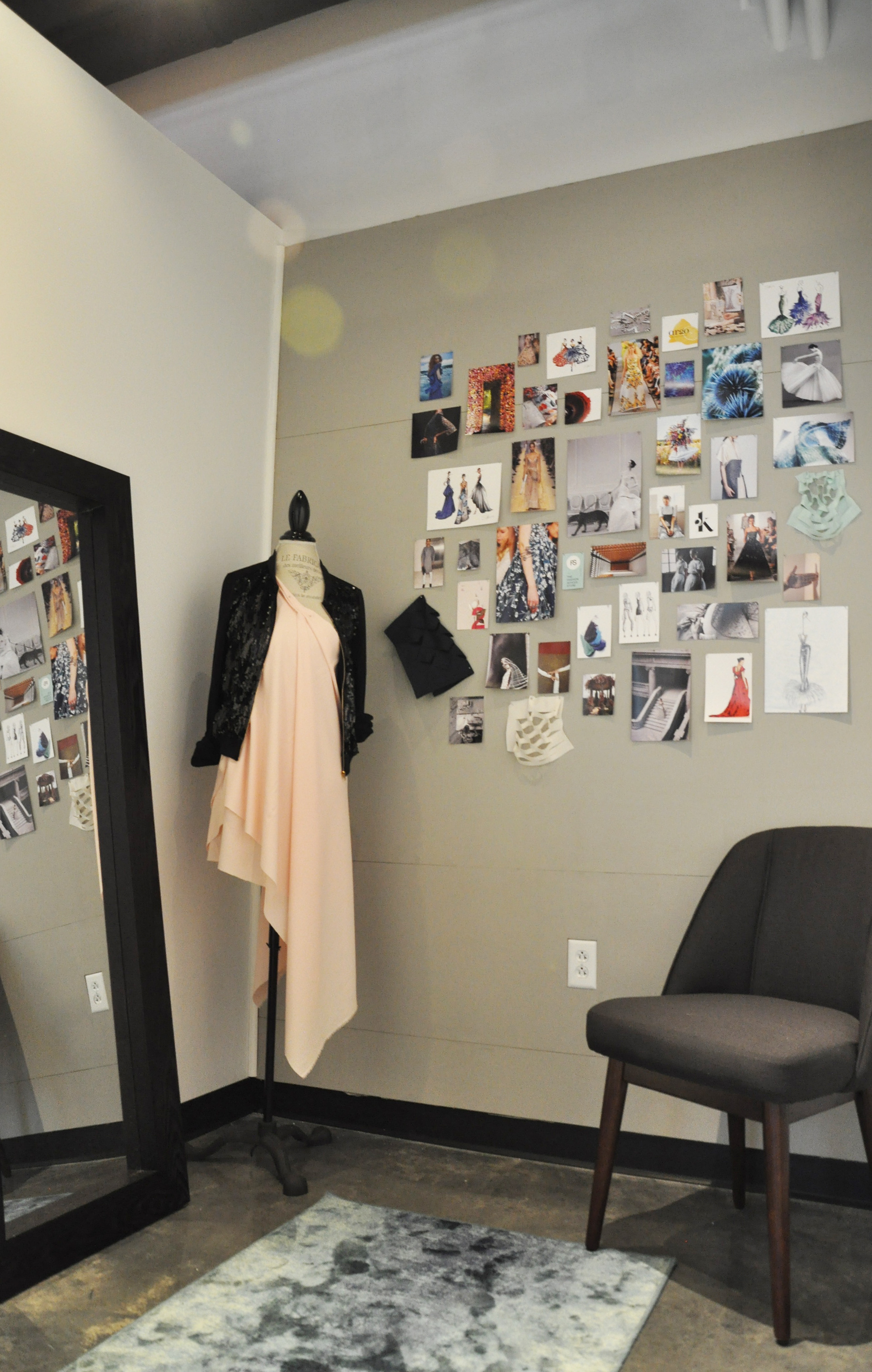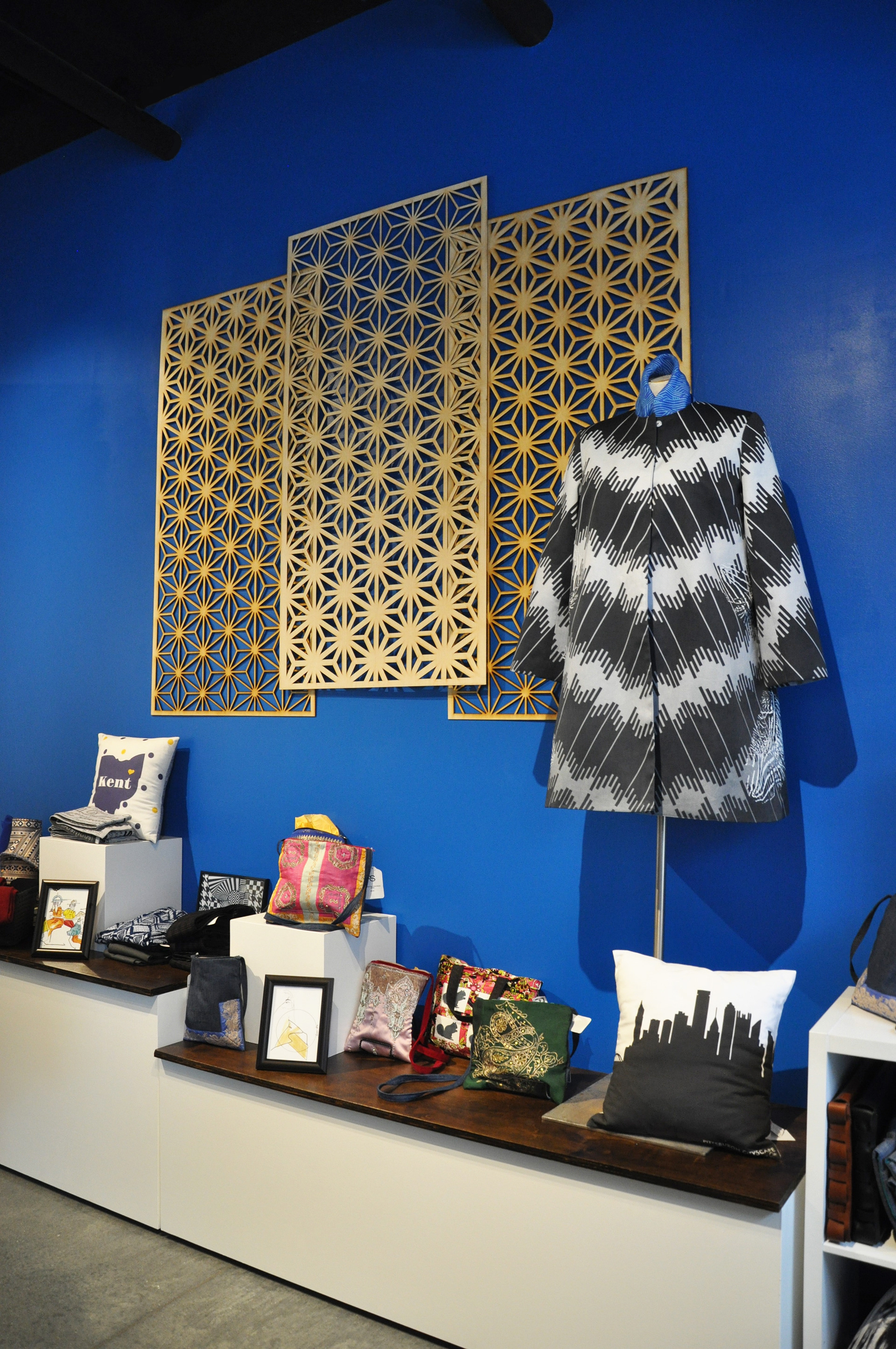 Changing Room
– provides a unique experience for shoppers by hosting an inspiration board of fashion design ideas and sketches that students used to create the garments that are for sale in the store. A dress form also gives life to items that shoppers are trying on by displaying the pinning and draping process.
Feature Wall #2
– (located on right-hand wall upon entering store) features a movable display stage/storage for products and three laser cut patterned panels hung from the feature wall.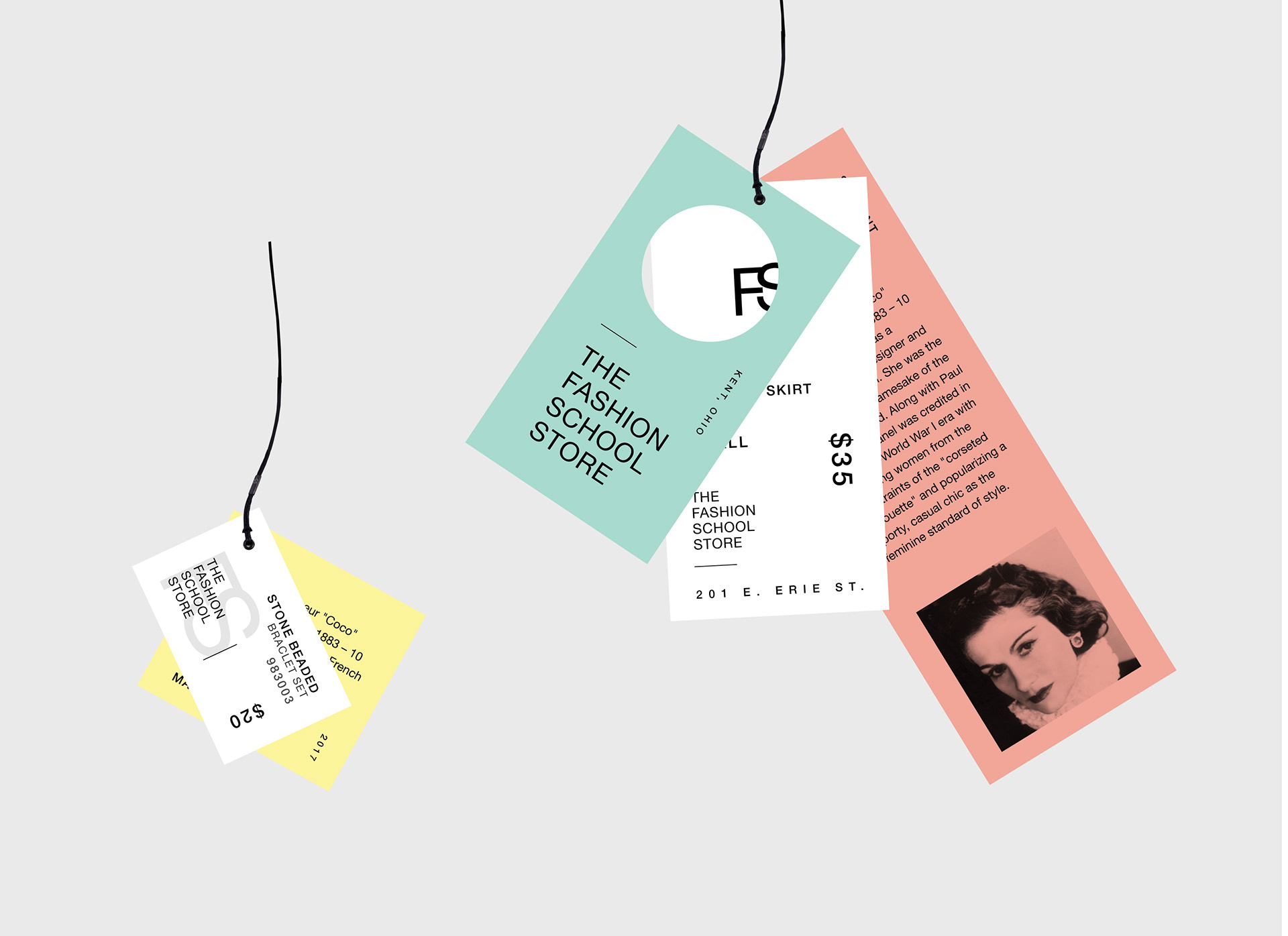 Hangtags
– feature distinct information based on each garment and who created it. Items made by students, faculty, and alumni display tags with their name, short personal bio, reason for creating the garment, and a photo of the designer. These hangtags serve to further embrace the unique, handmade aspect of the Fashion School Store.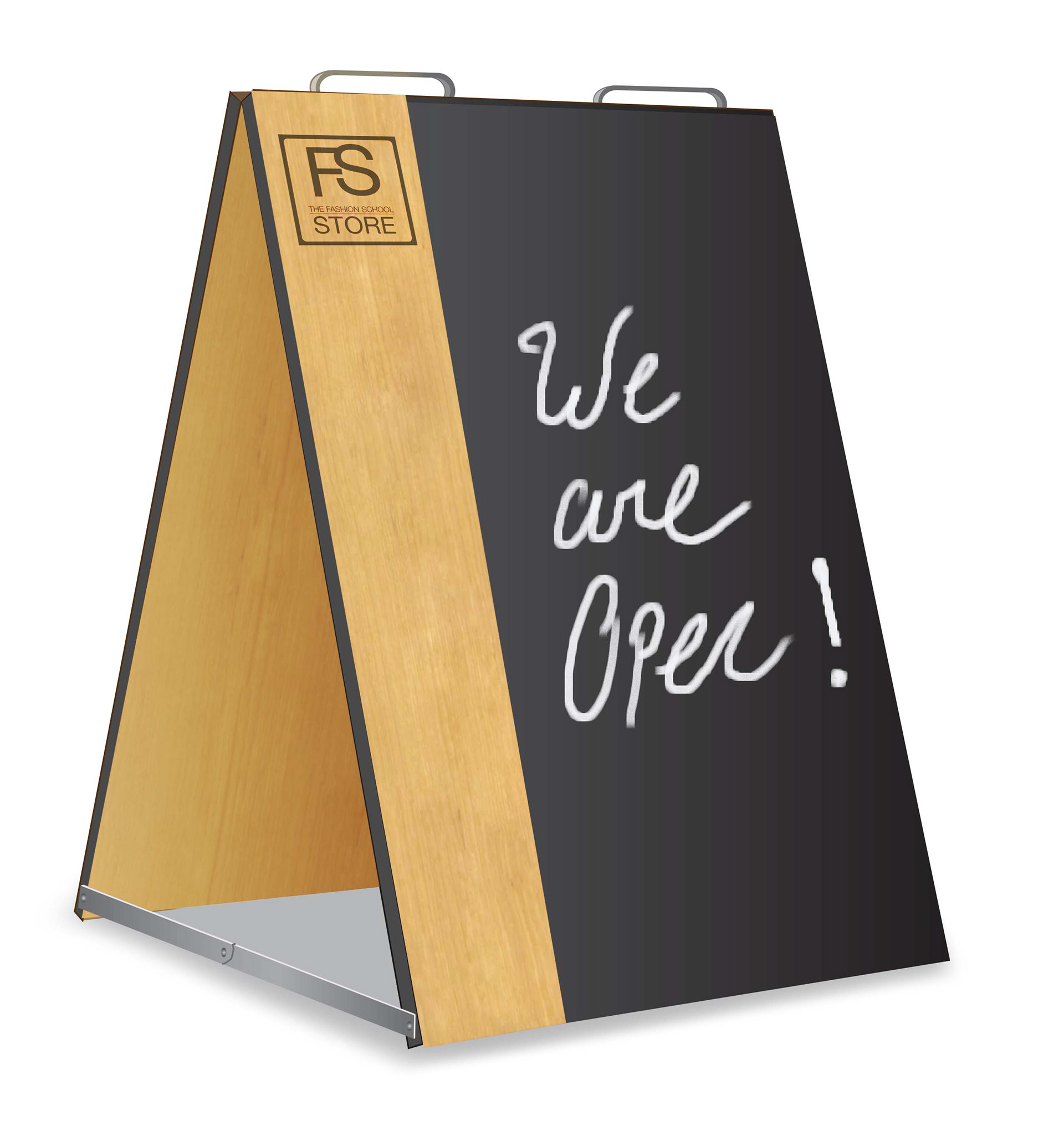 A-frame
 – a custom made, outdoor sign created for versatile advertising in front of the Fashion School Store. The double-sided A-frame is fabricated out of the same light colored wood as other elements featured inside the store. The Fashion School Store's logo is laser etched into the sign, and black chalkboard paint allows for store employees to easily advertise any products they wish.