Rock & Roll Hall of Fame Narrative
A design system inspired by a visit to the Rock & Roll Hall of Fame in Cleveland, Ohio with my father. This system includes a narrative booklet, record label, and poster based around our experience.
The booklet delves into my personal upbringing and appreciation for music thanks to my father, and our experience visiting the museum together.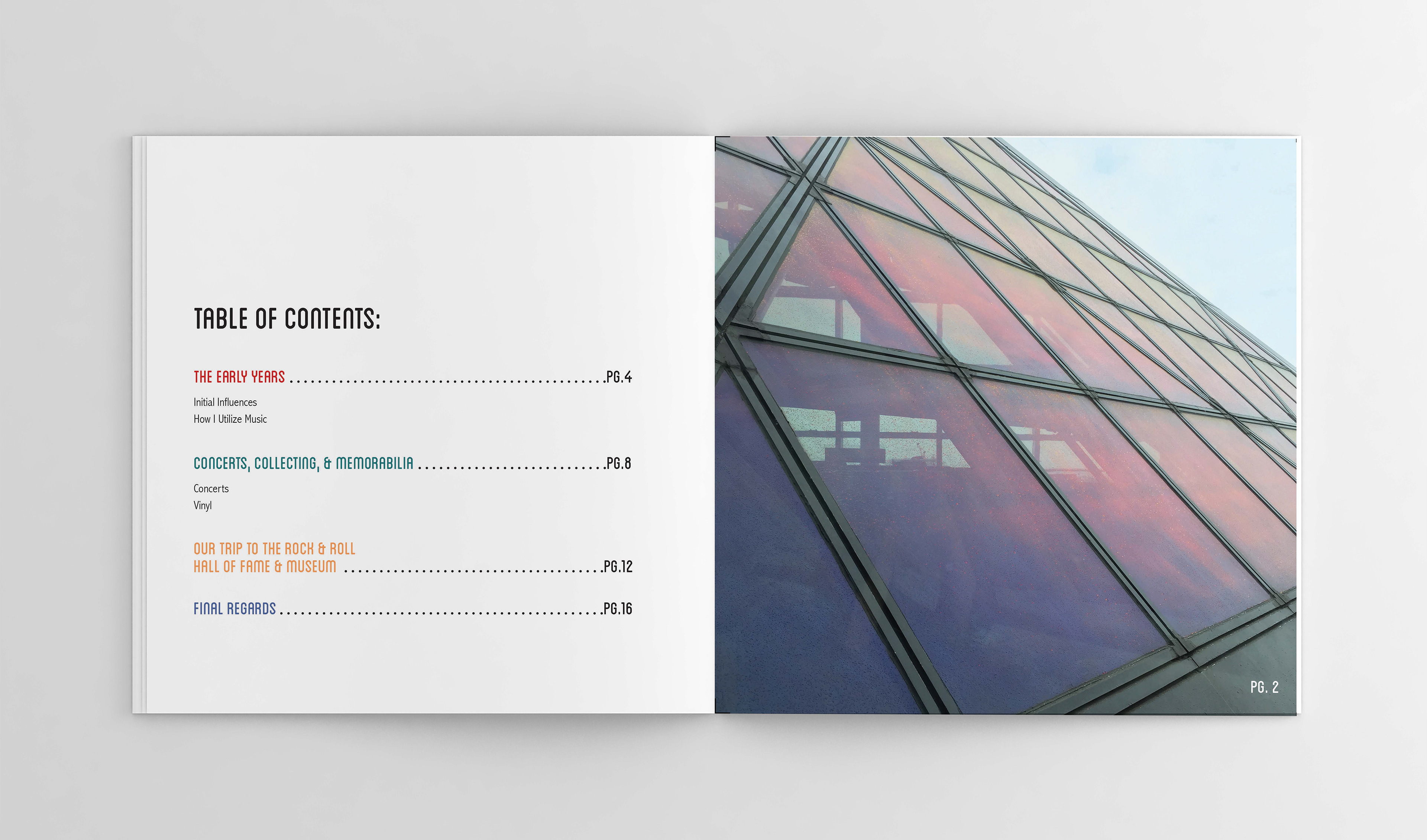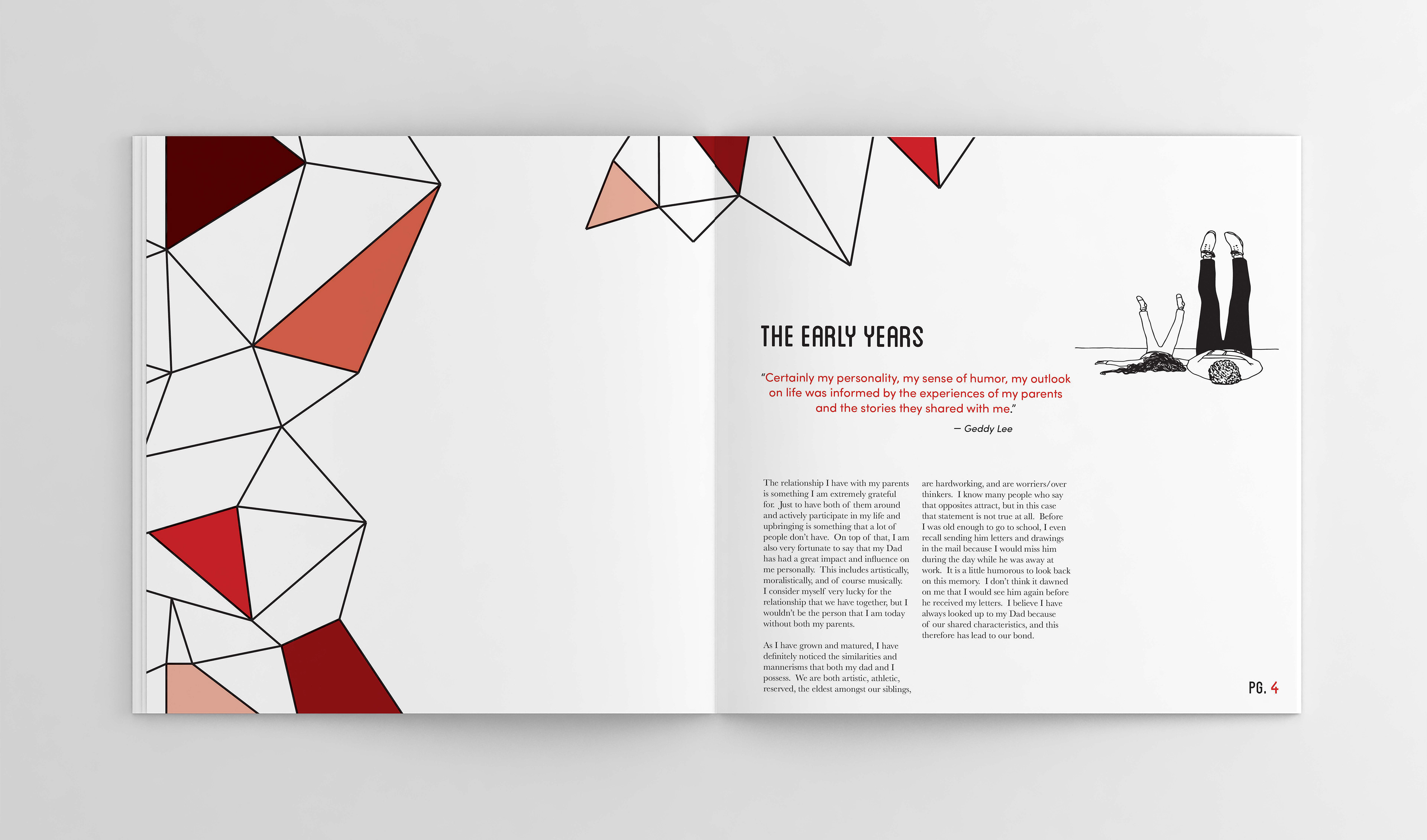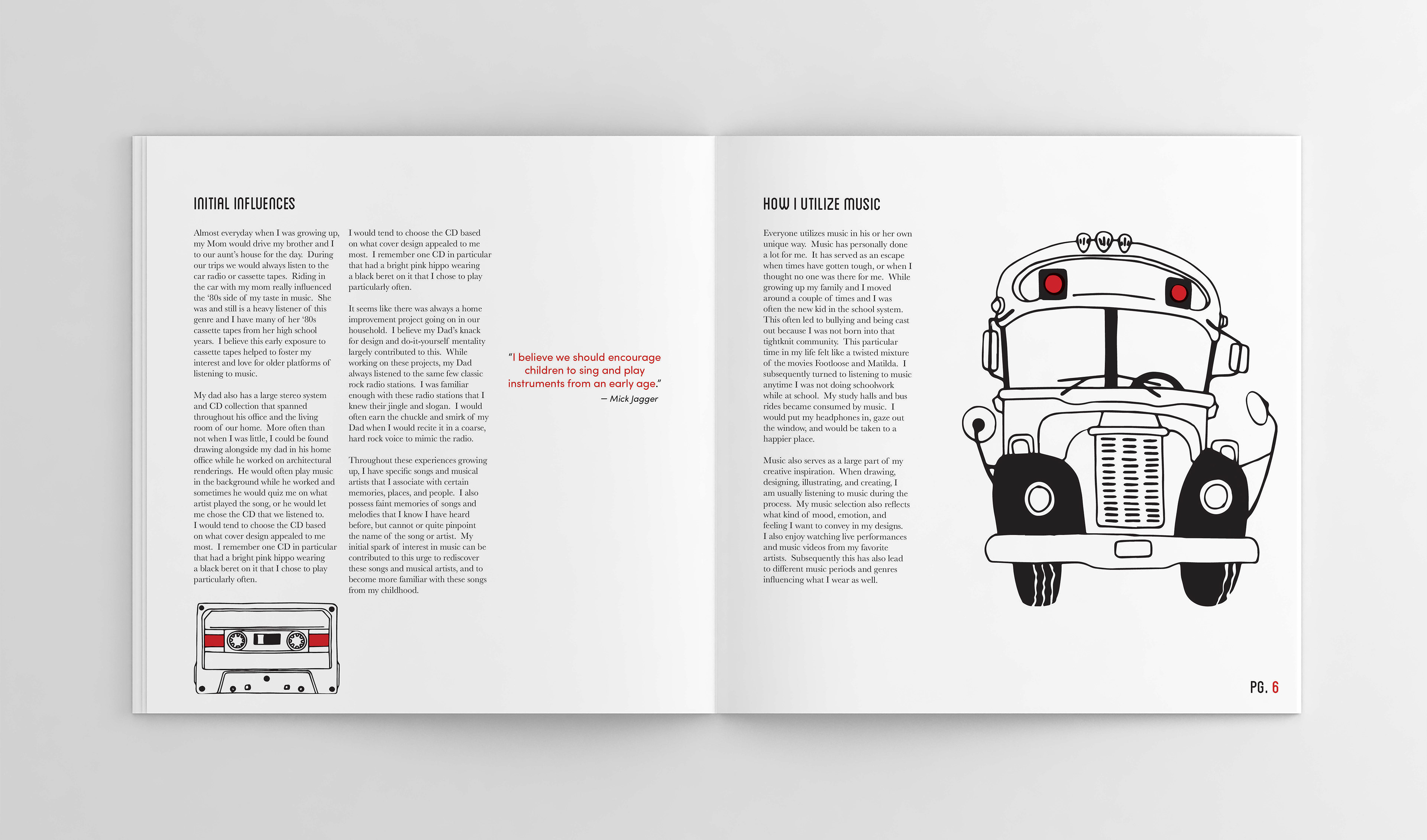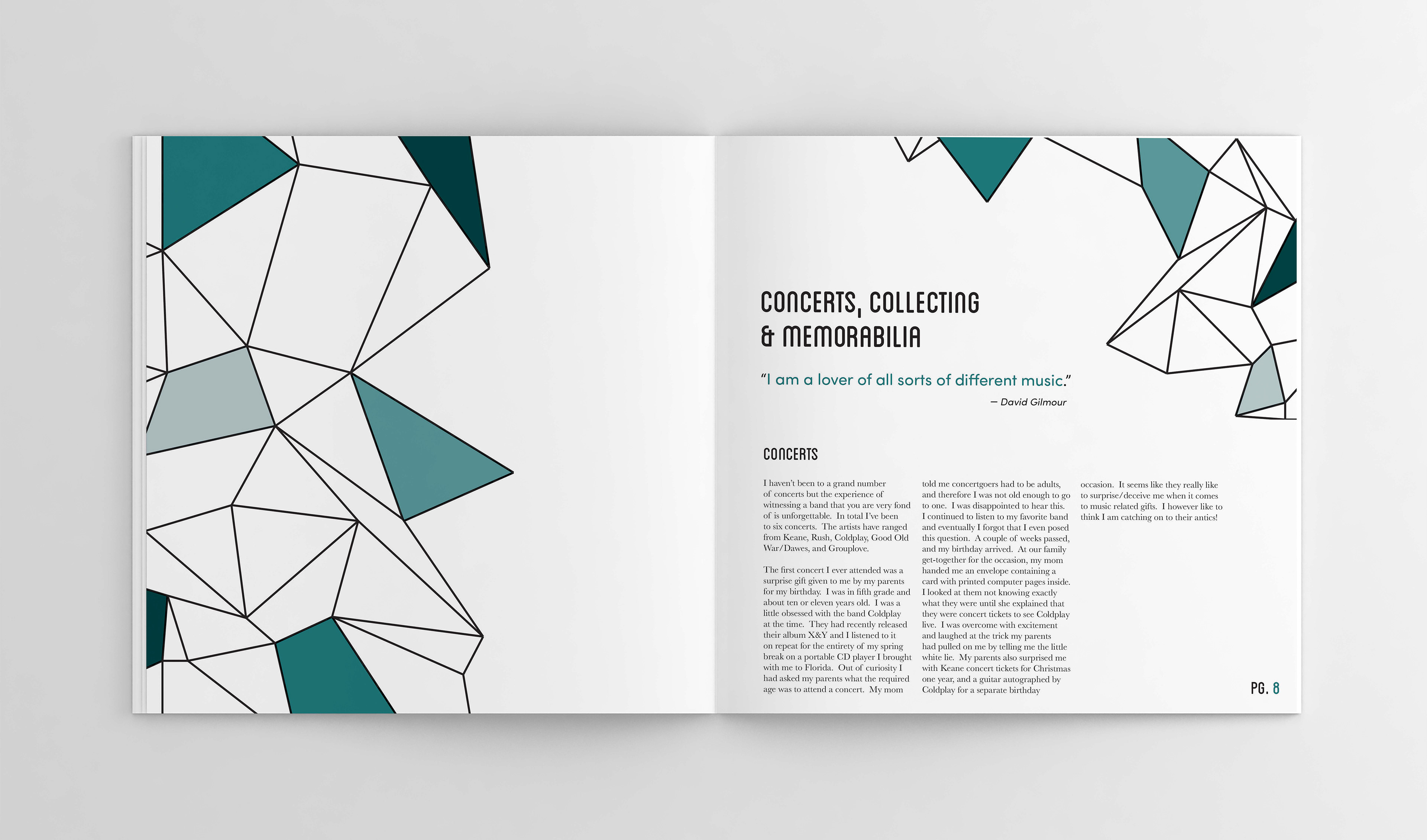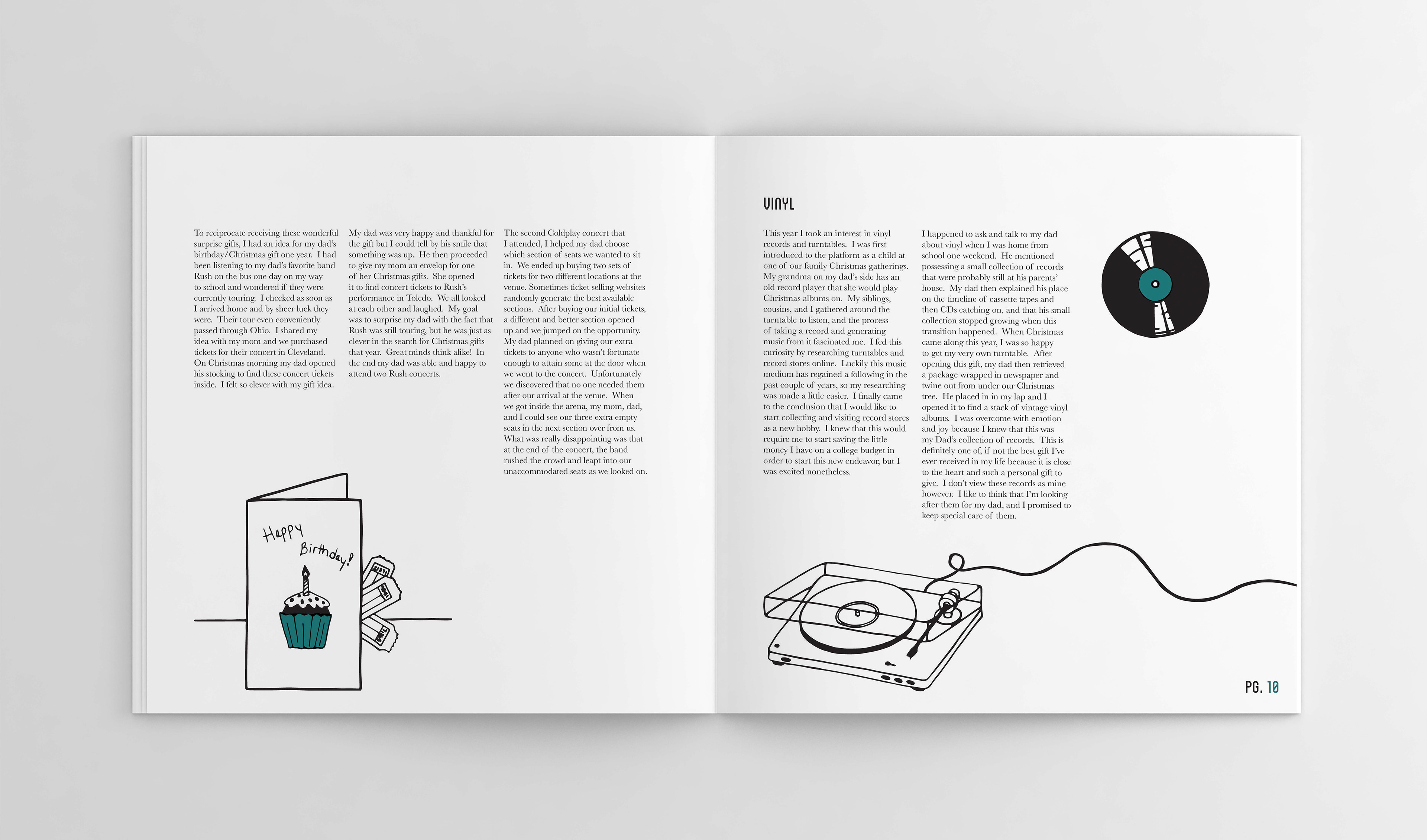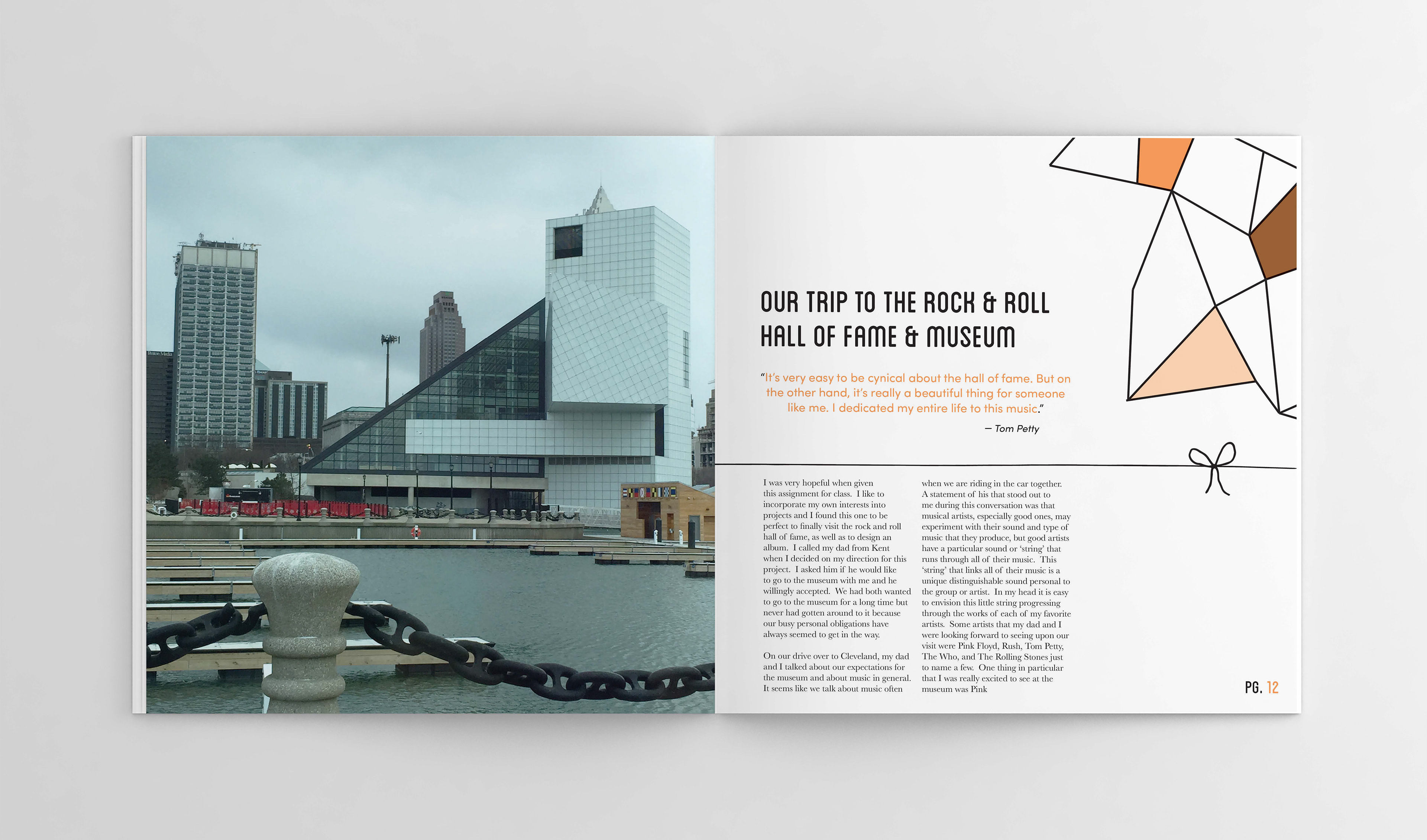 The poster serves as an informational piece to inform viewers about the design system. The use of this medium harkens back to how poster promotion was and still is used within the music industry to promote artists and their music.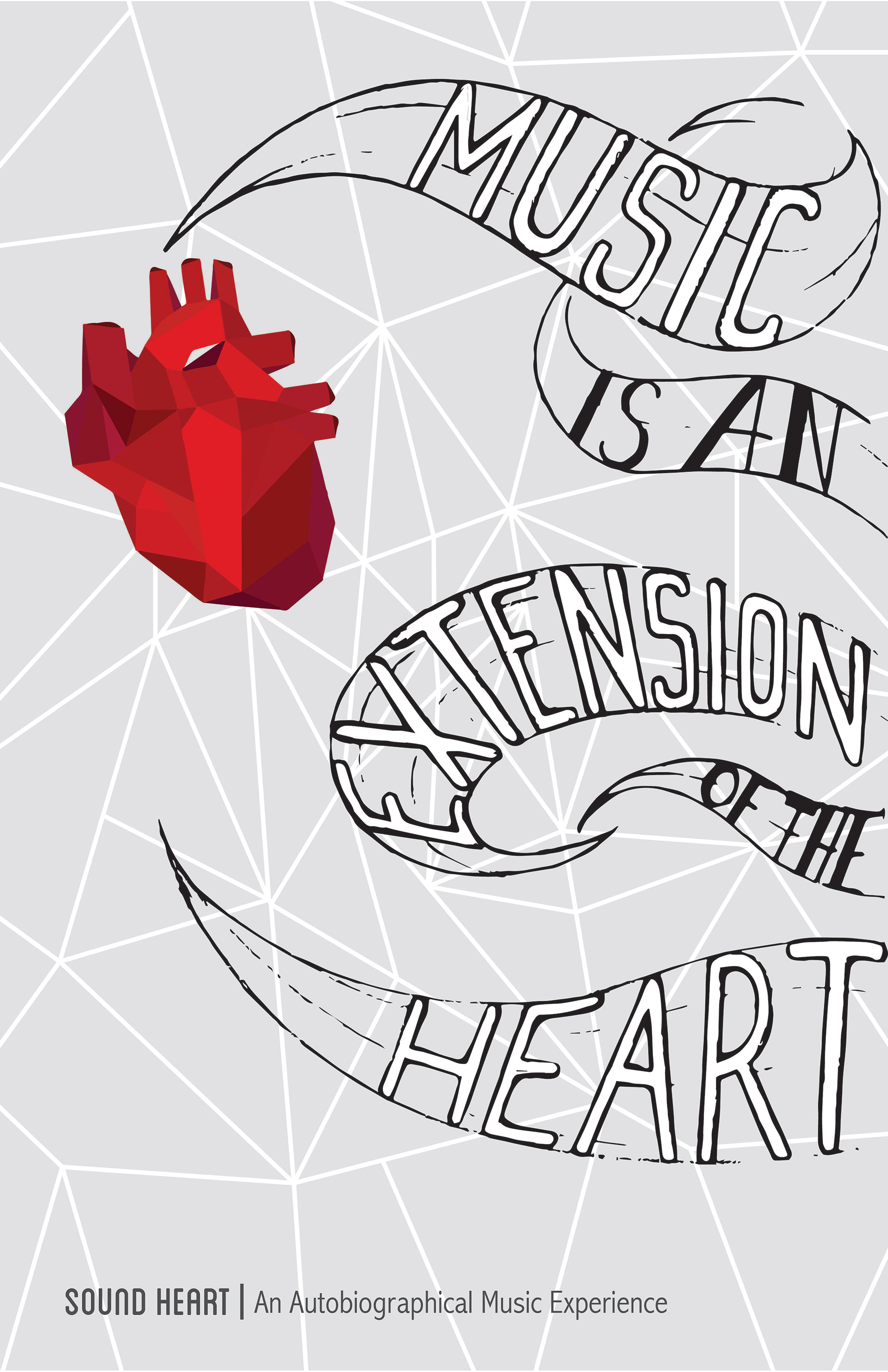 The vinyl record label displays my father and I's favorite five rock songs on 
our own respective sides.